Improve Student Success with a Student-First Approach
Image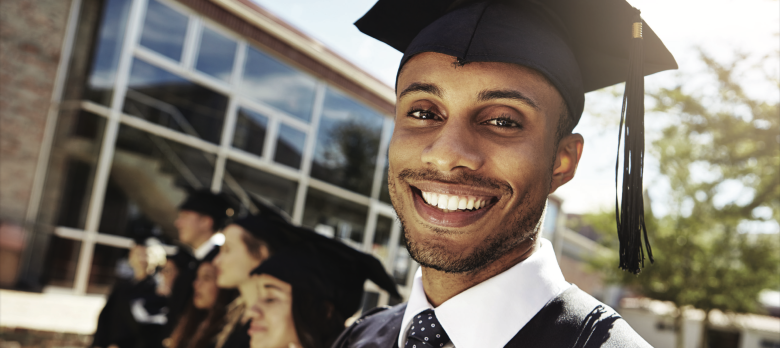 Flexibility in how and when students complete their courses is extremely important to today's ever-changing higher ed population. The resources required to provide students not only with the flexibility they need but also the support required to be successful has greatly increased in the last two years.
The foundation of the StraighterLine solution is wraparound student support. We provide students with all the resources, tools, and flexibility needed to succeed. Providing students with a 100% online asynchronous learning environment, including on mobile devices, gives them the flexibility a traditional school environment doesn't allow. StraighterLine students can move as fast or slow as they need through their coursework, they can do their homework on their mobile phones while commuting home from work, and they can schedule their exams at any time of day that works for them.
To enhance student success, StraighterLine uses behavior-triggered nudges that prompt students to take action and persist and offers 24/7 on-demand live tutoring and writing help led by subject matter experts. Students, for instance, can get tutoring help at midnight on a Friday, if that's when they need it. We also help meet students' non-academic needs and questions with phone, live chat, and support ticket management available seven days per week.
StraighterLine's student outcomes show our flexibility and support services enable students to outperform their non-StraighterLine peers in on-time performance, persistence, retention, and graduation rates.
For example, students who complete a StraighterLine pathway have a higher on-time performance (OTP*) rate of taking courses in their degree program: 
| | | | |
| --- | --- | --- | --- |
|   | StraighterLine | All Others | StraighterLine Impact |
| All Students | 93% | 82% | +11% |
| First-Generation Students | 95% | 82% | +14% |
| Minority Students | 86% | 78% | +8% |
On-Time Performance = earning 12 credits in first term. ​​Data reflects first term performance in a 4-year degree program.
Students who went through StraighterLine before college have an 80% graduation rate vs. only 39% for non-StraighterLine students (community college pathway). And StraighterLine students graduate one full term faster, completing 28% more credits per term than non-StraighterLine students.
View more of StraighterLine's student outcomes.
"Students get the support system they need to be successful. They have access to mentors and coaches 24/7, and that's something that we are constantly working to improve at our institution," stated Rene Eborn, Associate Vice President of Strategic Initiatives and Deputy of Digital Transformation at Utah State University. "We need to rework our mindsets to meet the students' needs instead of  expecting them to meet ours with how much education has changed even in the past few years."
Students agree the wraparound student support makes all the difference. "The learning experience with StraighterLine was amazing," said Madison, a StraighterLine student based in Arizona. "I was able to move at my own pace and do my own thing, but I always had help. Tutoring was wonderful and available 24/7, so I was able to go in and somebody would help me no matter what time of day."
StraighterLine is a student success and college readiness company focused on helping higher ed institutions improve retention and admit more college-ready students. Our pathway programs help pre-college, at-risk, and stopped-out students save money, return, and persist to graduation.
Learn more about how your institution can partner with StraighterLine.