Image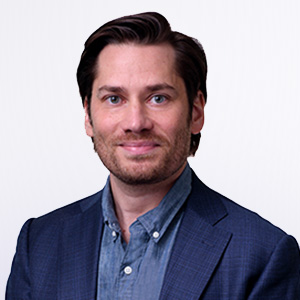 Zachary Wagner
Chief Product Officer
Zach Wagner brings a decade of experience leading product strategy and development for consumer and business-to-business platforms in the education technology industry, most recently serving as senior vice president of Product Strategy and Operations for EVERFI.
"I'm excited to be part of the work StraighterLine is doing to bring higher education and career advancement within everyone's reach." —Zachary Wagner, Chief Product Officer
His career path has long been shaped by his passion to change education for the better. Zach began his career as a full-time AmeriCorps volunteer in a Title 1 school in Philadelphia, and saw first-hand the effects of the opportunity gap that exists in communities across the country.
Zach regularly serves as an advisor to startups on operations, early revenue generation and product vision and strategy. He is a featured speaker for the Product School, a mentor for New Chip Accelerator, and continues to volunteer with City Year, an organization he served during his time as an AmeriCorp volunteer. He holds a Bachelor of Arts from Vassar College and a master's degree in Technology. Zach currently resides in Kensington, Maryland, with his wife Lindsay and their son Cole.