Stephanie Mullette Named VP of Partnerships and Business Development for StraighterLine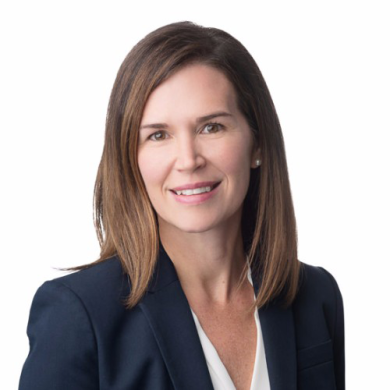 WASHINGTON-BALTIMORE (September 8, 2022)— Stephanie Mullette, a leader with more than 15 years of experience in business transformation, strategic partnerships and corporate membership engagement, has been appointed vice president of partnerships and business development at StraighterLine, a leading provider of online courses, credentials and student support that helps learners meet their college goals and advance their career. 
In this role, Mullette will be responsible for leading the business development strategy including the integration of acquisitions and driving partnership growth for the company.
"We are excited to welcome Stephanie to lead our business development," said Heather Combs, StraighterLine CEO. "At StraighterLine, we are committed to helping students succeed, and partnerships across the education industry are key in helping us meet that mission. Stephanie is experienced in driving corporate partner engagement and will be invaluable in driving new business development as we engage in opportunities to expand our mission and accelerate company growth." 
Mullette was drawn to StraighterLine because of her passion for continuous learning which she believes can take many different forms depending on the individual.
"While my mother received multiple degrees, my grandfather never finished college. Yet both instilled a similar love for education through reading, traveling, and simply being curious. I have always believed that no one path fits all. StraighterLine recognizes that and allows students to approach education in a way that works for them."
Mullette recognizes the benefits and flexibility that online learning provides students. After high school she went straight to a four-year college and worked in New York City before deciding to enroll in law school. As part of her studies, she participated in an international business program in Hamburg, Germany, where her daughter was born. Mullette chose to complete remaining credits remotely through Brooklyn Law School to ensure she finished her degree. 
"It was great to be afforded some flexibility, but it was definitely more uncommon at that time," said Mullette. "Studying in Germany also opened my eyes to different approaches to education. The German system provides students with different paths to career advancement at an earlier stage, depending on whether you want to pursue a trade or a university degree."
Mullette holds a Bachelor of Arts from Cornell University and a Juris Doctor from Brooklyn Law School. Before StraighterLine, Mullette served as senior vice president of the National Association of Corporate Directors. She has served in leadership roles at Corporate Executive Board (now Gartner), Institutional Shareholder Services and White & Case, LLP. She resides in Annapolis, Maryland with her husband, Brent, daughter, Sophie, and son, Henry.
StraighterLine strives to help learners succeed on a pathway to employability and career success, by providing affordable online college courses that transfer to over 2000 colleges and universities nationwide. Through its network of college and university partners, StraighterLine offers students a way to complete prerequisite courses, determine college readiness with a low-cost, low-risk option, or take courses they are unable to get at their college so they can stay on track in their program. StraighterLine also partners with employers to deliver flexible, low-cost career pathways that align with in-demand skills.
"Higher education will undoubtedly continue to evolve and I am excited to have a direct impact on that change," Mullette said.
About StraighterLine
StraighterLine is a student success company and the leading provider of high-quality, affordable, online courses for college credit. The StraighterLine platform supports over 45,000 new students a year, including directly through StraighterLine.com and the company's growing network of university and employer relationships. StraighterLine has direct articulation agreements with more than 150 partners worldwide, including public and private universities.